Wednesday, July 30, 2008
Thursday, July 24, 2008
The FFF theme for this week is Friends~

Landon with his friends at his birthday party,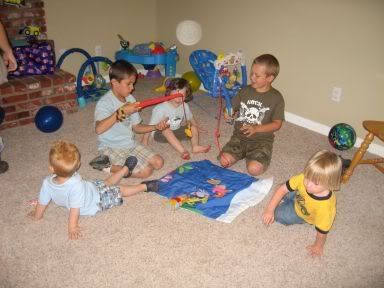 Landon,Adam,Jack,Mason,Matthew


Landon giving Jack hugs,



Here is Landon when he was only 8 months old! One of my very best friends, Kim, was living in FL at the time. Luckily Travis' entire family lives in FL so we travel out there yearly to see them. During our visit in May of 2007 we met up with Kim and her beautiful daughter Gabriella at the State Capitol Building and did some sight seeing. We had so much fun and the kids loved eachother!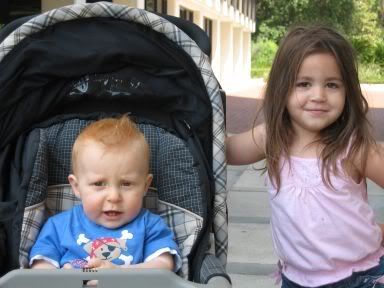 Brynne and her very first friend, Brooke~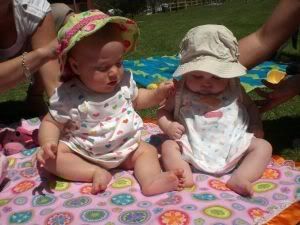 And of course Landon and his very best buddy, Matthew. Landon loves Matthew and asks about him every day. Matthew's Mama and I have been friends since high school and she is always nice enough to coordinate our playdates around my crazy schedule! Check out her blog here http://blueeyedboogaboys.blogspot.com/ , I know you will fall in love with Amanda and her sweet family!


Seeing these boys together just melts my heart, I hope they will be lifelong friends (:

I can't end this post without a picture of Landon and Brynne with their favorite friends...eachother!



We, as a family, are so thankful for all of our wonderful friends! We love you all!!
Have a great weekend!
Friday, July 18, 2008
Wednesday, July 16, 2008