Yesterday Landon was playing in the back yard and Travis found him watering the trees! It was so cute because Travis said the back yard was like a river at one point! Landon was so proud to be helping and he had so much fun. What a big boy!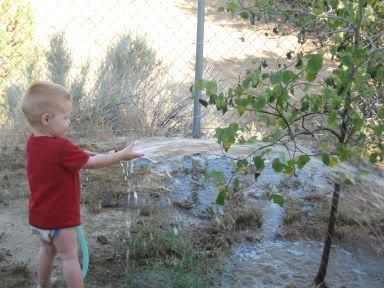 Look at all the water!~



Then Landon put some of daddy's tools in the wading pool!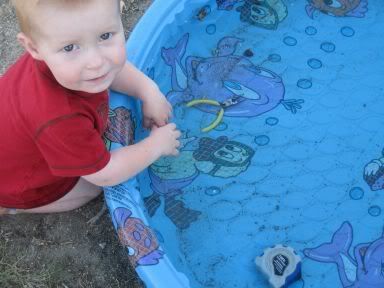 He always ends with a 'cheeeeeese!'