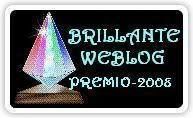 So two of my blogger friends, Amanda and Jennifer have deemed my blog 'award worthy.' Here's how it works~

1st I have to answer a questionnaire all about ME! 2nd I have to choose 7 bloggers who I feel are BRILLIANT (see list below) and I give them the award. They will post their own answers to the questionnaire on their own blog and they will choose 7 more recipients. And on it goes!



A. Attached or single? Attached

B. Best friend? Amy, Kim, Brandy

C. Cake or pie? Neither

D. Day of choice? Sunday

E. Essential item? Lip Gloss!

F. Favorite color? Pink or Grey

G. Gummy bears or worms? Gummy Bears

H. Hometown? San Bernardino Mtns., CA

I. Indulgence? Reality TV

J. January or July? Either! Brynne's bday is in Jan. and Landon's is in July!

K. Kids? 2~and we are done (:

L. Life isn't complete without? My family, and taking pictures

M. Marriage date? 10-18-01

N. Number of brothers & sisters? 1 younger sister, 1 younger brother

O. Oranges or apples? either

P. Phobias? I have a crazy fear of death

Q. Quotes? Ummmm, not sure.

R. Reasons to smile? My wonderful family and my great life!

S. Season of choice? Fall and Spring

T. Tag seven peeps! (see below)

U. Unknown fact about me? I am an open book! Nothing is unknown!

V. Vegetable? Most of them are good!

W. Worst habits? Spending money!

X. X-ray or ultrasound? Either

Y. Your favorite food? I dunno,it changes weekly!

Z. Zodiac sign? Aquarius



I am supposed to name 7 other brilliant bloggers to take this survey, but most everyone I blog with has done it already! So if you are reading this and somehow got left out then go ahead and dive in!